I wanted to make my Geek Outs weekly but when I find these coll little tidbits, I really wanna share them... Maybe every couple of days...
Pop Geek
via AfterEllen.com
Glenn Close looks so handsome in drag! She's working on a new movie (The Singular Life of Albert Nobbs) about an Englishwoman who dresses as a man to work and survive in Victorian Dublin in 1898 and begins to court another woman. You know I'll be there opening weekend!
Beauty Geek
via Trend Hunter
Eyemobile Eyeshadow - it's a little campy but still worth a geek out. FYI:
ChipChick
says they're $2.99 at Walgreen's.
Street Geek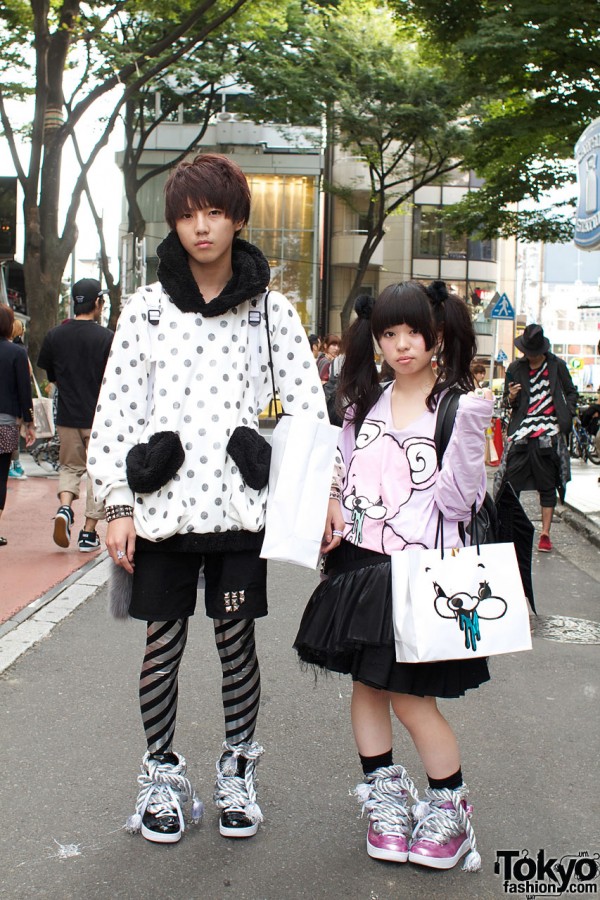 via Tokyo Fashion
They compliment each other so well! Have you ever had the problem of dressing your significant other for an event to match you? I don't think she has that problem. It's tought, but if I had to choose one piece from the whole ensemble, I'd go with his tights.
Beauty Geek
via Coco Perez
Sephora must really want my money. They're releasing a huge line of luxury Hello Kitty cosmetics sometime in January. They look so shiny and pretty. This is one of those moments that if my head could explode from cuteness it would.
Coco Perez reports: "Items include everything from blotting papers, lip gloss, perfume, compacts, nail art, eyeshadow, and the list goes on. While no official date has been released, Hello Kitty fanatics can expect to pay anywhere between $5 for nail art to $55 for perfume."