This weekend starts with Black Friday, which also marks the beginning of the Christmas shopping season. So how many people are on your shopping list?
I've decided to join the multitudes of bloggers who want to make things easier with small gift guides. My guides will be for the next 4 Tuesdays and will center around the goodie bags.
Instead of trying to find that one perfect gift, why not try a couple of little ones, stick them in a bag and call it your Christmas Swag Bag.
This Top 10 is for the girly-girl, the one who always has a feminine air about her with a touch of cute. Occassionally, you think she wears too much pink or pastels but you'd never tell her. In truth, you admire how confident she looks in frills and bows.
I recommend throwing 5-6 of these items in a glittery bag of her favorite color and a giant bow with curly ribbon. Don't forget lots of pastel tissue.
1: Lace Tights

$7.50 via Charlotte Russe
You can find these at the mall rather inexpensively, but make sure you know her size and she doesn't have the color you're buying.
2: Hair Bow Clips

$8 via Hot Topic
Be aware that she might already have a few of these so think embellishments and patterns, like little rhinestones and zebra print (though maybe not on the same bow).
3: Cute Phone Cover

$2-10 via Ebay
Depending on the kind of phone she has, there's probably a great cover available on Ebay. Search for her phone type plus any motif or color she likes. Shipping is normally free but you might want to order now as it can take around 2 weeks to arrive.
4: Nail Prints

$15 via Sephora
I say go for the bows but there's also lace and fishnet patterns. FYI: I've seen them cheaper and with more designs at places like Walmart and Sally's Beauty Supply.
5: Printed Scarf

$5-10 via Ebay
6: Adorable Coin Purse

$3.80 via Forever21
7: Beaded Hair Band

$7.80 via Forever21
The bow headband was big for the past year. Think a different kind of embellishment, and maybe some earrings to match.
8: Cupcake Trinket Bowl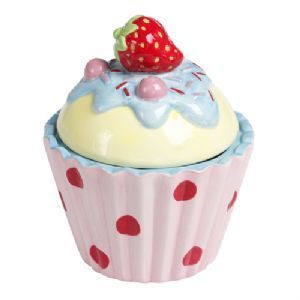 $5 via Vendio.com
"This ceramic trinket style dish would be ideal for jewelery, little girls bobble/hair clips, a sweet jar, etc.."
9: Cute Phone Charm


$3-10 via Ebay
Phone personalization doesn't have to end with the case. Most phones now have a place to attach a phone charms, even wrist straps.
10: Tasty Lip Gloss

$8 via Bath & Body Works
Lipgloss is the safest gift. You can get it anywhere, even 10 minutes before the gift exchange, so it's a pretty sure thing to throw into the bag. Buy a 2nd one for yourself and get a third one for... your mom?