I was wasting time on Tumblr for a bit today (because what else do you do?) and came upon this quote via
Fuck Yeah Femmes
.
"I used to think I was the strangest person in the world but then I thought, there are so many people in the world, there must be someone just like me who feels bizarre and flawed in the same ways I do. I would imagine her, and imagine that she must be out there thinking of me too. Well, I hope that if you are out there and read this and know that, yes, it's true I'm here, and I'm just as strange as you." ~ Frida Kahlo
Fasshonaburu
tickled my shopping bone at just the wrong time. I just started a new (underpaid) job and I'm almost through my last paycheck. My birthday is in 2 weeks so maybe I can talk my dad into one of these pieces.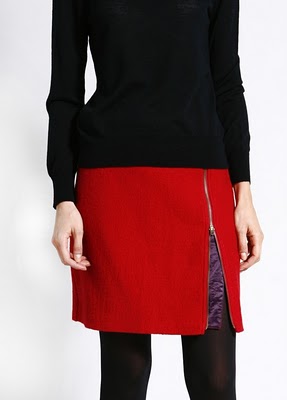 After Spy Kids and Repo! The Genetic Opera, I miss seeing Alexa Vega in movies. I think she's got a great look and acting talent to back it up. So I'll be asking my sister and Alex to take me to her newest movie for my birthday.