NYLON magazine just released these photos of Acne's Fall 2010 Collection.
Dark colors are a given staple for Fall but there's always a splash color, like Fall 2009 had berry tones in the sea of blacks and grays. Acne, however, is looking a little neutral. Could this be the start of a desaturation movement?
• The Austrian fibertech company Lenzing released two color stories for FW2010 that were lacking in color.
PURITAN
IDENTIKIT













• Lace manufacturer Noyon also saw the coming of neutrals for Fall, which was reflected in their trend boards: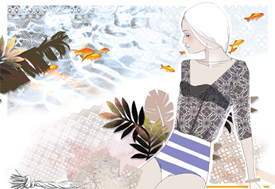 Darquer: Seeking Out the Essence
Vanilla, Light Beige, Wrapping Paper Beige & Black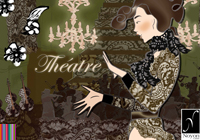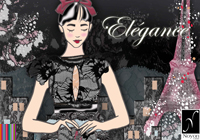 THEATER
ELEGANCE
I like neutrals, especially black - my closet has a lot of it. But mixing neutrals allows more experimentation in terms of textures, shape and patterns. We can easily see that in Acne's collection. The emphasis is not on color and it's boldness, but the volume, the print, and the overall relaxed feeling conveyed. Neutral on neutral action has my vote.
What do you think: should we let neutrals experiment with each other or is the lack of color too depressing for the "current state of recession"?