Hello & Welcome to my Stream of Conciousness aka My Weekly Geek Out. I've been unable to keep up regular posts right now because I've taken on more web and graphic design gigs so pay of some debt... caused by a mix of driving very very fast and my closet. *cradles new purse* But I can't imagine not being busy! I have two fashion shows here in Dallas to cover tonight and one show from last week pending.
Boo! Did I scare you? I was speechless when I saw this, teetering on whether I liked it or not. I'm not a Kelis fan to begin with but there's something off about this look. Is she trying to be Lady Gaga or is outrageous the thing now? It is, I know. In the end, I just decided that she looked like a dinosaur and would have look SOOO much better without the tux jacket. I know it was red carpet but the jacket does not make it any more appropriate. To see a larger view, check out
The New-Kidz Blog
.
---
Kurt Cobain is back the from the dead! McQ, motivated by the work of Alexander McQueen, has released its lookbook for the Fall 2010 collection. The other looks are undoubtedly grunge and remind me of the guys Cher was dissing at the beginning of the Clueless movie. Grunge isn't a bad look if you remember that it's about layering and looking like it didn't take you long to get dressed but secretly you know that you were going back and forth between the Cheetah print and a solid jacket. Even if MCQ only did one animal prints, it really peps up the grunge... which defeats the idea of grunge, right?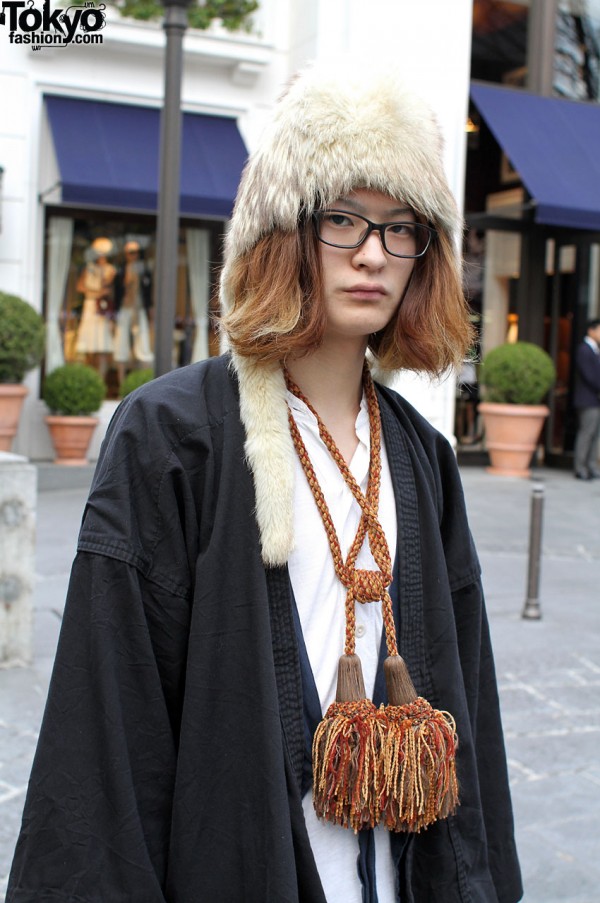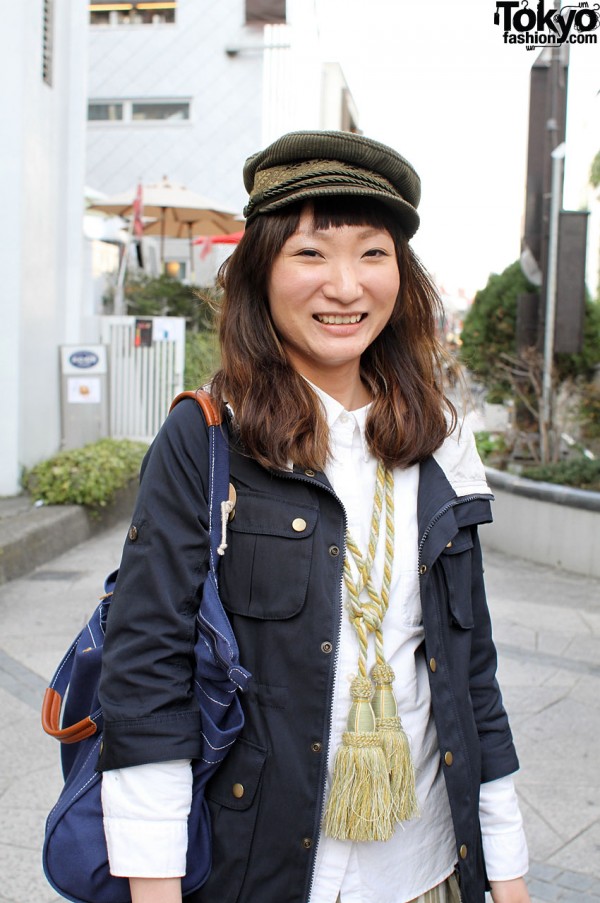 Speaking of pepping up grunge, Tokyo Fashion News found these two on different days in Harajuku, but I'm sure you notice the main similarity... The Tassel! It's very cute but I wonder what kinda look I'd get if I walked around with tassels on my neck. Hmmm... Idea for next week. The question is: does it look better in the guys grunge look or with the girl who's more clean cut? Click the pics to see the full outfits. Now I need to go borrow my mom's curtain tassels.
---
This dress is made out of coffee filters. Back on Earth Day, Dallas held an eco-friendly fashion show (at noon on a Thursday so I couldn't go) with student pieces from local fashion schools. Sophomore student Allison Mayes from UNT won the 2nd Place with this dress made out of hand dyed coffee filters, recycled fabric, feathers, and twigs. As I sit here drinking my own cup of joe, I wonder it it would have been more Earth-friendly to actually use used coffee filters and let the coffee be a natural dye. If you add nutmeg to the grounds, not only do you get a spiced drink but it turns the filter an earthy red-brown.
---
I'm loving the dark, girly direction in D&G's Fall Collection. The mix of lace and grays remind of dark, gothic Victorian movies with wrought iron fences and cameo brooches. The polka dots also bring to mind pearls - classy and elegant. Is anyone else noticing the trend flow getting more and more feminine? Should we bask in our girliness? *smooths out skirt* Can you call yourself a feminist if you're addicted to pearls and ribbons? That's another blog...
---
My sister gets onto me for "making things gay" by seeing hidden gay undertones in TV or ads that don't really exist, or so she says they don't. Take this Get the Look pic from Style.com - the first thing I thought when I saw this was "Wow! She looks like a cute lesbian." The whole look gives me a lesbian vibe, like this girl could be a straight up
futch
(that's lez-speak for feminine butch or soft butch). I'm not playing when I say that I've seen that look at the local lesbian clubs during the summer. The caption reads "What to Buy to Make her Tough but Sweet Style Your Own" ... "tough but sweet" lol I think that's what a lot of girls are looking for in girlfriends, I know I do.